Report Card Time!
July 21, 2014 by Lynn McPherson
For many Canadian students, the end of June means the school year is winding down, summer holidays are around the corner, and there is probably a report card being sent home.
This was certainly the case for Flora Steele, Sam and Marie Steele's oldest child, attending Havergal College, a Catholic boarding school for girls in Montreal. Flora remained in Montreal to attend school, while the rest of the family (her father, mother, sister Gertrude and brother Harwood) moved to Calgary where Sam Steele was the commanding officer of Military District No. 13 (Alberta and the District of Mackenzie). There are many letters written between Calgary and Montreal during these school years (ca. 1907-1909), and Flora, though a good student and eager to please her parents, is often overwhelmingly homesick and in her letters home, pleads to be allowed to return to Calgary (at least for all her holidays).
She does come to Calgary on most holidays, but because her grandmother and family on her mother's side live in the Montreal area, her parents are occasionally able to convince her that she can stay put and enjoy her school breaks with her extended family. The cost of having Flora in boarding school was a major item on the Steele family budget, and the associated costs are discussed often in letters sent between Sam and Marie. Both Sam and Marie, however, want Flora to be well educated; a Catholic education was important to Marie, whereas Sam was always more concerned that Flora be learning her subjects well, particularly French. School report cards issued from Havergal College were sent directly to Sam Steele, so there was never a question of parents not receiving the information.
A portion of one of Flora's report cards appears below; this one being sent in December 1909, indicating work done in the fall term. It is interesting to note the subjects taught at the school; there is a broad range of material taught (including many that are no longer commonly found on school curricula). Euclid, for example, is geometry, and it appears that students could choose their own schedule from among a long list of proffered courses. The report card indicated the number of girls taking a particular course, and the standing of the individual student within that course. Flora has done very well, although her standing of 12th out of 19 students in French may have concerned her father.
Also shown below is a photograph of Flora taken in Montreal during her Havergal College school years.
Happy holidays to all the students enjoying a break from report cards (and Euclid!) this summer!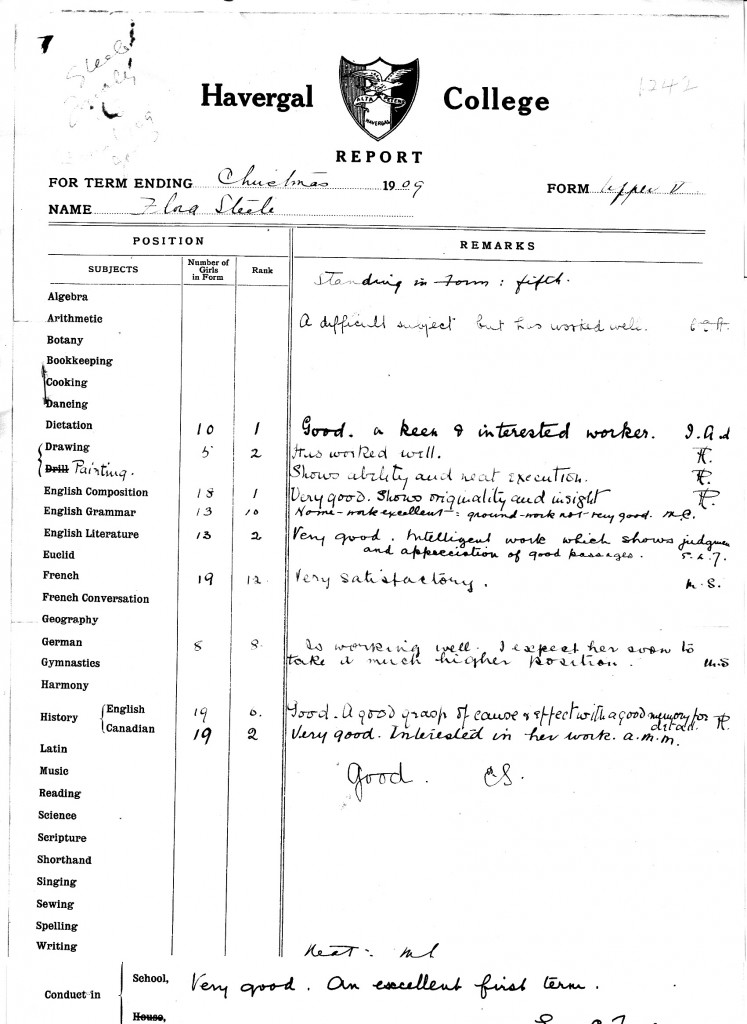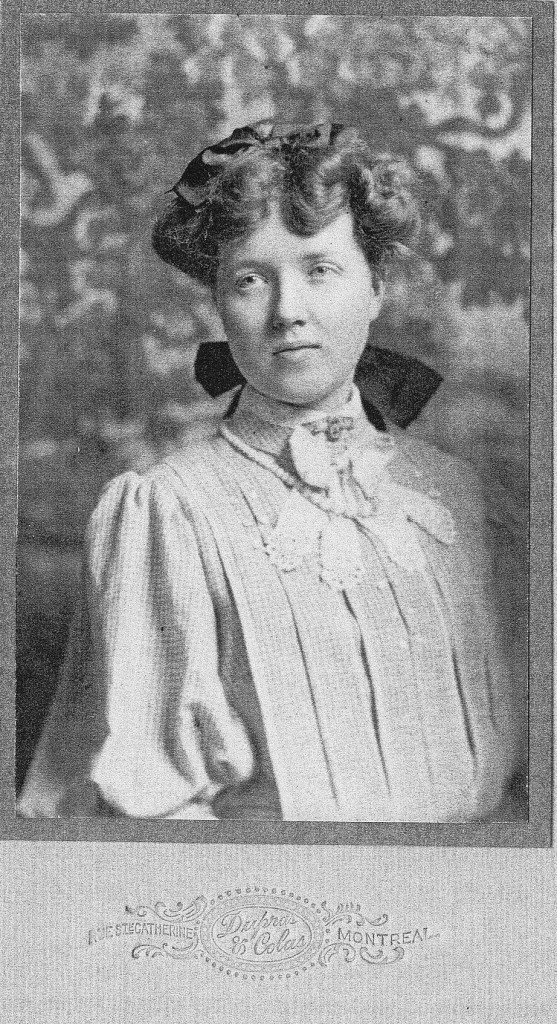 comments powered by

Disqus