Happy Family Day!
February 18, 2013 by Lynn McPherson
It is Family Day in Alberta, as well as in many other places in Canada, so I wanted to post a picture of the Steele family to honor the occasion! This particular picture was taken in 1916 when the family was living in Kent, England. At this time, two of the Steele children – son Harwood and eldest daughter Flora were serving in the military. Harwood enlisted with the Canadian Infantry in May of 1915 and saw active service in France, while Flora served as a nurse in hospitals in both England and France. Sam Steele in 1916, was the commanding officer of the Southeastern District of England, which included the principal Canadian training camp, at Shorncliffe, Kent, England.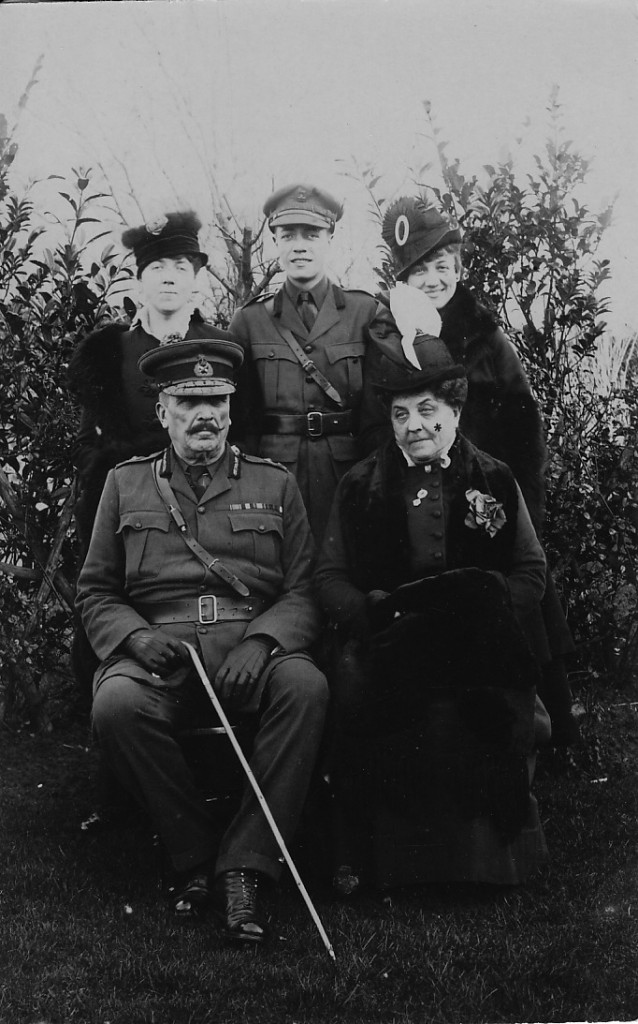 The Steele family, throughout the years and notwithstanding the great distances that separated them at various times from one another, remained close through the regular exchange of letters, photographs, and when possible – visits.
Happy Family Day everyone!
comments powered by

Disqus