Sam 's 165th Birthday!
January 5, 2013 by Lynn McPherson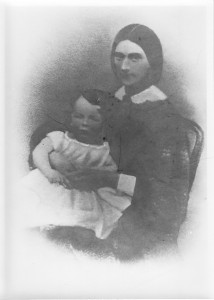 Today (January 5th, 2013) marks the 165th year since Samuel Benfield Steele's birth on January 5th, 1848 in Medonte Township, Upper Canada to parents Elmes Yelverton Steele and Anne MacIan Macdonald. An earlier blog entry focussed on the deliberate confusion Sam encouraged about the year of his birth – he appears to have always portrayed himself as being younger than his actual age. However, in our library holdings we have a copy of Sam's baptismal record, and know for a fact that he was born in the year 1848! However, birthdays, to Sam, never appear to be a big deal. He rarely discusses anyone's birthday in his diaries, and letters, or if he does, the comment is brief and to the point. For this blog entry, I thought I would look at correspondence sent to, as opposed to from, Sam on his birthday, and so have scanned a letter sent to Sam on his birthday from his daughter Flora in 1909. Flora, seventeen years old at this time, was living in Calgary and writing to her father who was in Winnipeg. "My own dear Father", writes Flora, "Today is your birthday & it is with a heart full of joy that I wish you many happy returns in happiness & strength."
I have also scanned the earliest photograph in our collection, admittedly of poor quality, of Sam Steele. Sam is but a young child in this image, sitting on what is presumed to be his mother's lap. His mother died when Sam was just a child, and this is the only photograph of her in the Steele papers housed at the Bruce Peel Special Collections Library at the University of Alberta. Despite the grainy quality of the photograph, it is fitting to have a picture of baby Sam with his young mother, to honor his birthday.
Happy Birthday Sam!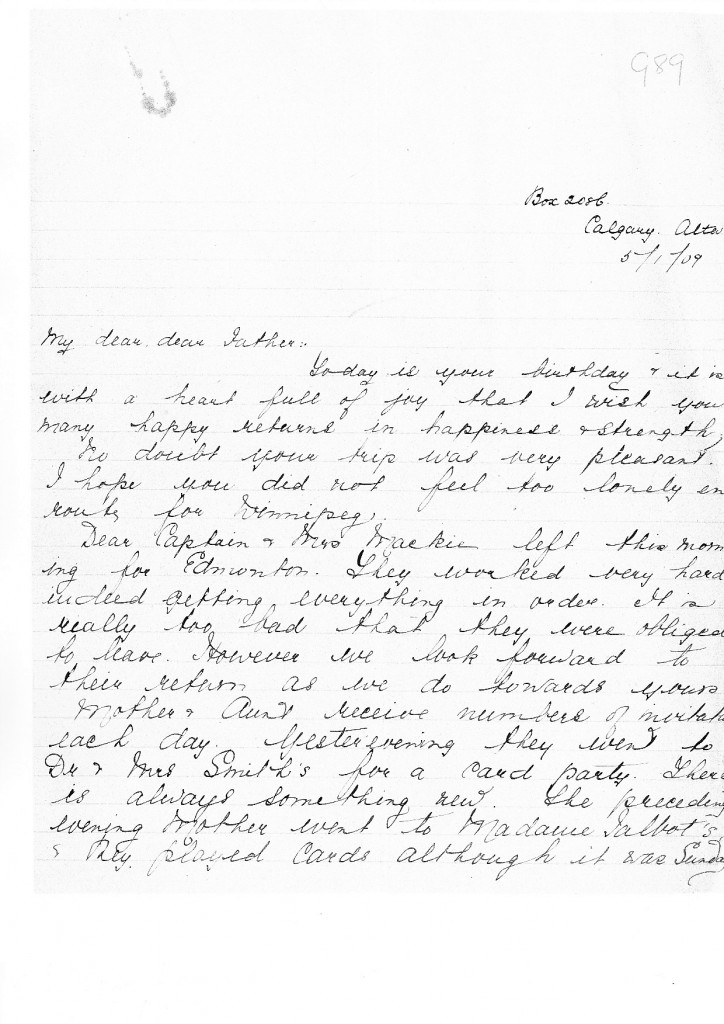 comments powered by

Disqus