Season's Greetings!
December 6, 2012 by Lynn McPherson
Interesting items fill the Steele family archives housed at the Bruce Peel Special Collections Library! In honour of the Christmas season, I thought I would share a few of the items that bring this season to mind.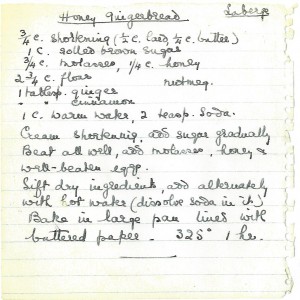 First, is a recipe for "Honey gingerbread", hand-written on a scrap of paper, but quite legible (and the recipe sounds delicious)! My home will be the test kitchen for this recipe, because I plan on making it sometime this month.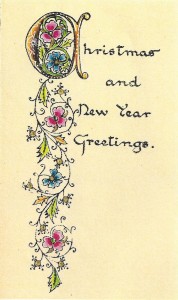 Second is a lovely small Christmas card that was sent to the Steele family and saved with their papers.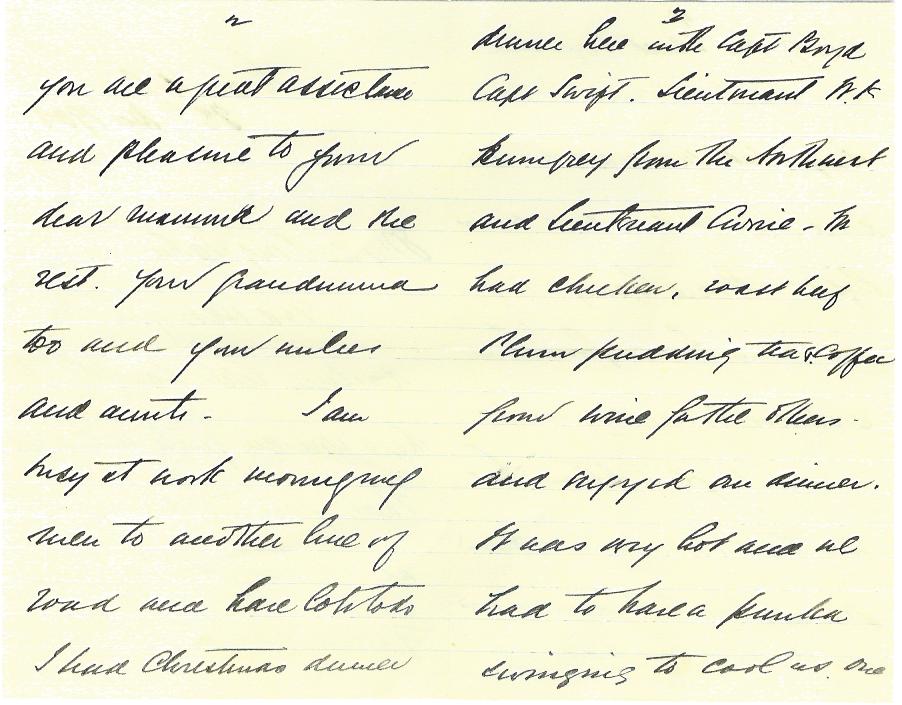 Finally, I have scanned part of a letter Sam sent to nine year old daughter Flora in 1901 while he was in Pretoria during the Boer War, and Flora was with the rest of the family in Montreal. Sam mentions who he ate Christmas dinner with, tells Flora that it was very hot, and describes the dinner:
We had chicken, roast beef, plum pudding, tea & coffee, [fine] wine for the others and enjoyed our dinner.
Wishing everyone a Merry Christmas and happy holidays! (and good eating too)
comments powered by

Disqus